Παγκόσμια επισκόπηση χιονιού
Δημιουργήσαμε αυτή τη σελίδα, για να βρείτε τις καλύτερες συνθήκες χιονιού. Συνδιάζει προηγούμενα, τωρινά και μελλοντικά δεδομένα του Snow-Forecast.com, ενώ ανανεώνεται διαρκώς. H χιονοενημέρωση ανανεώνεται Δευτέρα και Πέμπτη για τα μεγαλύτερα χιονοδρομικά. Ζωντανές ανταποκρίσεις φαίνονται σε πραγματικό χρόνο όταν υποβάλλονται στο twitter, από το παγκόσμιο δίκτυο των ανταποκριτών μας. Τα χιονοδρομικά νέα καταγράφουν που προβλέπεται φρέσκο χιόνι, πούδρα και ύψη χιονιού στα χιονοδρομικά ανά το κόσμο .
SNOW NEWS UPDATED 25 MAY 2017

INTRODUCTION The best skiing in Europe can currently be found in Austria, which is where the majority of our summer ski resorts are open. 10cm fell overnight in the Zillertal region at Hintertux, and slopes are currently very quiet at present.
AUSTRIA Fresh snow fell overnight at some of our featured Austrian resorts, and conditions up high on the glaciers continue to be very good for the time of year. At Hintertux (280cm) it was a mostly cloudy day with temperatures of around -5C at the summit, and 10cm of fresh snow has provided a further boost to already excellent conditions. In particular the snowpark was looking like it has received a lot of attention of late, and for those heading up today and tomorrow, the slopes are currently very quiet. Dachstein (390cm) and Kaprun (10/245cm) both received small amounts of fresh snow, and conditions have certainly improved since some of the warmer temperatures and sun at the start of the week. The glaciers at Pitzal and Molltal are yet to open for the summer season, but the latter has a projected opening on the 15th June.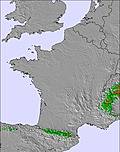 FRANCE Our featured skiing locations in France are yet to open for the season. Les Deux Alpes and Tignes will both open for summer skiing on the 24th June.

SWITZERLAND Zermatt (150cm), remained the only one of our featured Swiss resorts open for skiing on Thursday 25th May. Conditions are very much as you would expect for this time of year; a good base in the morning, that quickly turns to slush once the sun has been up for a few hours. The weather up on the Matterhorn glacier was partly cloudy for the day, but current forecasts are showing that this may give way to thunderstorms over the weekend.

ITALY Our featured skiing locations in Italy are yet to open for the season. However, Passo Stelvio (45/212cm) is currently looking in good shape ahead of the first day of summer skiing tomorrow. For those hoping to ski at Val Senales, the wait will be slightly longer as operations will not start until the 1st July.

NORTH AMERICA Whistler, British Columbia, Canada, is currently closed as the team at the resort begin work shifting some of the remaining snow base to facilitate summer activities. The resort is due to partially reopen for skiing again on the 10th June. Over on the west coast of the USA in Oregon, the base depth at Timberline (424cm) has been on a steady decline over the past couple of weeks. Temperatures at mid mountain level were at around +5C on Thursday 25th May, which is considerably lower than it has been this week. For those heading up, the resort has typically been running three lifts on a daily basis, and there has been some lovely corduroy snow early on in the morning which churns up as the day goes on.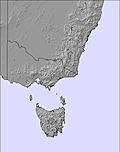 AUSTRALIA Our featured skiing locations in Australia are yet to open for the season. However, over the next week it looks like there could be plenty of snow, with Mt Baw expecting around 36cm, and Falls Creak and Threadbo both forecasting about 25cm.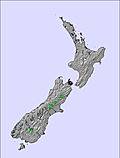 NEW ZEALAND Currently, none of our featured resorts in New Zealand are open for skiing, with most hoping to open around mid-June. However, towards Wanaka there was around 5cm of fresh snow at Treble Cone on Monday 22nd, and the snowmaking teams are firing up the snow cannons whenever the temperature is cold enough. Nearby at Cardrona, the snowline is currently at around 1500m and although the lifts are not yet running and there are plenty of natural hazards, some keen skiers and boarders have been venturing up to get some early season turns in. A short drive outside of Queenstown, the Remarkables is starting to build a decent snow base for the season. Around 25cm is being reported towards the base building, and as much 45cm has been measured on the upper slopes. Looking out opposite to Coronet Peak, about 15cm of snow was depth of snow provided on 20th May, when roughly 5cm fell overnight. On the North Island, there has been around 15cm so far this season at Whakapapa, and the resort is hoping to open for skiing as early as 3rd June on it beginner area, Happy Valley.

SOUTH AMERICA Skiing is underway in Chile, and conditions across the country were very wintery on Thursday. El Colorado (50/70cm) is currently the only open resort, and 6/14 lifts were spinning on Thursday 25th. Elsewhere, the snow looks excellent at La Parva (25/85cm), which is due to open on the weekend, and for those that manage to get up early, there should be lots of different options for fresh tracks thanks to the huge snowfalls of last week. Our featured resorts in Argentina are yet to open, but fresh snow this week in Patagonia at Cerro Catedral will have gone a considerable way to providing a good base for the coming season.the coming season.