Παγκόσμια επισκόπηση χιονιού
Δημιουργήσαμε αυτή τη σελίδα, για να βρείτε τις καλύτερες συνθήκες χιονιού. Συνδιάζει προηγούμενα, τωρινά και μελλοντικά δεδομένα του Snow-Forecast.com, ενώ ανανεώνεται διαρκώς. H χιονοενημέρωση ανανεώνεται Δευτέρα και Πέμπτη για τα μεγαλύτερα χιονοδρομικά. Ζωντανές ανταποκρίσεις φαίνονται σε πραγματικό χρόνο όταν υποβάλλονται στο twitter, από το παγκόσμιο δίκτυο των ανταποκριτών μας. Τα χιονοδρομικά νέα καταγράφουν που προβλέπεται φρέσκο χιόνι, πούδρα και ύψη χιονιού στα χιονοδρομικά ανά το κόσμο .
SNOW NEWS UPDATED 17 AUGUST 2017

INTRODUCTION There has been some remarkably good skiing around the Matterhorn at Cervinia and Zermatt, thanks to the fresh snow earlier this week. Elsewhere in Europe the outlook is rather more drab, with the general impression that summer skiing has pretty much finished now.
AUSTRIA Hintertux (55cm) is now our only Austrian resort open for skiing. It was mostly cloudy day on Monday Thursday 17th, 12 lifts were running and 20km of pistes were open.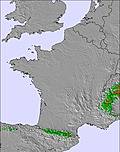 FRANCE The sunny weather continued into Thursday at Les Deux Alpes (35cm), 16 lifts were spinning and summit temperatures were forecast to reach around +10C in the afternoon.

SWITZERLAND Both Zermatt (60cm) and Saas Fee (50cm) were open on Thursday 17th August, where it was a predominately sunny day. Thanks to the new snow of late, conditions are very good for European summer skiing standards, but the slopes do soften very quickly in the strong sun.

ITALY There was some very good skiing on the Plateau Rosa area at Cervina (60cm) on Thursday 17th August. The new snow that fell recently has provided some good coverage, but as you would expect, the slopes do become very soft in the strong summer sun.

NORTH AMERICA It was a partly cloudy day at Whistler (50cm), with temperatures of around +24C on Thursday 17th August. At Timberline (20cm) some good skiing is still available on the Palmer Snowfield, where three lifts are still being scheduled to run until 3rd September.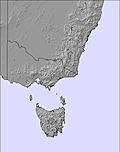 AUSTRALIA It was predicted, and it arrived. Once again fresh snow fell across most of our Australian resorts, leaving as much as 30cm at Perisher (22/179cm), 24cm at Mount Hotham (124/156cm) and around 10-15cm at Falls Creek (120/123cm) and Mount Buller (71/112cm). However, the winds have also been very high, and many resorts have been experiencing some blizzard conditions. On piste there are some lovely fresh turns to be had up high, and slightly heavier snow lower down in places. Off piste the snow is a mixture of power and windblown powder. Heavy snow is forecast to continue throughout much of Thursday, and then taper down into lighter snow showers over the weekend.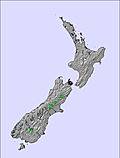 NEW ZEALAND Unfortunately the warm weather that has been mentioned in previous overviews has brought wide spread rain across New Zealand. All of our featured resorts on the South Island, apart from The Remarkables (40/80cm) were closed on Thursday 17th August, due to either a sodden snow pack or high winds. On the North Island, both Turoa (141cm) and Whakapapa (140cm) were open, albeit with pretty strong winds too. There has been plenty of snow across both resorts, with the magic carpet having to be excavated from all the powder yesterday. Temperatures are set to drop throughout the day and overnight, and Friday 18th should see the return of snow across the country again.

SOUTH AMERICA Argentina continued to offer some excellent skiing on Thursday 18th August. At Cerro Catedral (20/80cm) there has been a further 10cm of new snow, and forecast are suggesting that heavy snowfalls tonight could deliver around 31cm more. The base at Chapelco (45/100cm) looks very good indeed, with soft snow on piste and tracked powder elsewhere. In Chile it was day of sunshine and great skiing on well-groomed pistes. Most of the off piste snow is now tracked out, but keep your eyes peeled for a whopping 41cm of snow that is being forecast for Nevados de Chillan tomorrow (403cm).tomorrow (403cm).