Παγκόσμια επισκόπηση χιονιού
Δημιουργήσαμε αυτή τη σελίδα, για να βρείτε τις καλύτερες συνθήκες χιονιού. Συνδιάζει προηγούμενα, τωρινά και μελλοντικά δεδομένα του Snow-Forecast.com, ενώ ανανεώνεται διαρκώς. H χιονοενημέρωση ανανεώνεται Δευτέρα και Πέμπτη για τα μεγαλύτερα χιονοδρομικά. Ζωντανές ανταποκρίσεις φαίνονται σε πραγματικό χρόνο όταν υποβάλλονται στο twitter, από το παγκόσμιο δίκτυο των ανταποκριτών μας. Τα χιονοδρομικά νέα καταγράφουν που προβλέπεται φρέσκο χιόνι, πούδρα και ύψη χιονιού στα χιονοδρομικά ανά το κόσμο .
SNOW NEWS UPDATED 22 JUNE 2017

INTRODUCTION High temperatures provided typical summer skiing conditions across the open European skiing location on Thursday 22nd June.
AUSTRIA Some clouds had moved in over the open Austrian summer skiing locations by Thursday 22nd June, although it was hotter than at the start of the week. This meant the snow cover swiftly softened during the morning skiing sessions at the open destinations, including Dachstein (260cm), Hintertux (200cm), Kaprun (100cm) and Molltal (290cm). The recent hot weather, as is often the case in the Alps in the summer, means there could now be some thunder and lightning over the coming days. Stubai is now closed for their summer skiing season. Unfortunately, following a conversation with the Otztal tourist board, it appears that Solden will not be open for skiing until October. Skiing should be available at Pitztal from 1st July.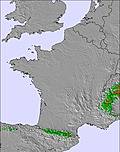 FRANCE Thursday 22nd June was another stunning day for skiing up on the Pisaillas glacier at Val d'Isere (0/90cm), with sunny skies overhead and soft, summer snow conditions under ski Les Deux Alpes and Tignes plan to open for summer skiing on 24th June.

SWITZERLAND The superb riding on the glacier at Zermatt (70cm) continued on Thursday 22nd June with fine weather and high temperatures. The forecast over the weekend is for further fine weather with a chance of thunder and lightning Saas Fee plans to open for summer skiing on 15th July.

ITALY Pass Passo Stelvio (20/100cm) remains in great shape and the snow quickly softens during the morning's ski session due to the hot and sunny weather Cervinia (70cm) will open for the summer skiing season 28th June. Val Senales does not plan to open for their summer season until the start of July.

NORTH AMERICA It was a hot and sunny day at our two featured North American summer skiing locations on Thursday 22nd June. In Canada, Whistler (150cm) offers only offers one public lane in the summer and some terrain features, as the rest of the terrain is prepared from the camps that are run on the summer skiing area. At Timberline (257cm), USA you can currently enjoy both the Mile Park and Mile Halfpipe.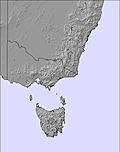 AUSTRALIA It has got colder at the Australian resorts, which is good news. Cloudy weather is forecast over the weekend, which brings with it a chance of some fresh snow Perisher (25cm) and Thredbo (25cm) offer some of the best riding in Australia at the moment. Falls Creek (0/41cm) has a good base depth on the upper slopes, along with Mount Buller (3/35cm). Mount Hotham (15/30cm) is also in pretty good shape, especially considering the lack of natural snowfall across Australia this season. Here the slopes are reportedly firmly packed, and this provides excellent piste carving conditions Mount Baw Baw (0cm) is unfortunately closed at the moment due to the mild weather reducing the snow cover. Selwyn (0cm) was open over the weekend but as planned the resort's closed for snowsports during the week. As at Mount Baw Baw, Selwyn could really benefit from a good dump of snow Ben Lomond is yet to open for snowsports this season.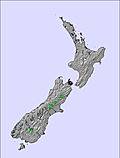 NEW ZEALAND The temperature has dropped at the New Zealand resorts and fresh snow was reported at a number of resorts on Thursday 22nd June Mount Hutt (25/54cm) reported the greatest amount of fresh snow with 5cm landing on Thursday Cardrona (5/25cm) had also received a light dusting, along with The Remarkables (25/55cm) Nearby Coronet Peak (8/40cm) did not report any new snow for Thursday but fresh snowfall should land before the weekend Whakapapa (10/25cm) is open in the Happy Valley beginner's area. The upper mountain is scheduled to open on 1st July, along with Turoa. Mt Lyford (25cm) now plans to open for snowsports on 29th June. Porters (5/15cm) is now planning to open on 28th June. It was snowing on Thursday and this was forecast to last across the end of this week which should improve conditions in time for their opening. It was also snowing at Treble Cone (5/10cm). The resort has not yet released a revised opening date but this week's return to more wintery weather should help. Mount Dobson should open on 7th July, followed a day later by Mount Olympus and Rainbow.

SOUTH AMERICA Thursday 22nd June was a snowy one for our three reported resorts in Argentina. Cerro Catedral (5/38cm) and Chapelco (15/40cm) have still not announced their opening dates, but Las Lenas (40/60cm) should be open again for skiing over the weekend Nevados de Chillan (200/65cm) opened for their ski season on Thursday, with cloudy skies overhead. It was a cloudy and snowy day on Thursday at the Chilean resorts of El Colorado (80/100cm), La Parva (55/110cm) and Valle Nevado (198cm), which make up the Three Valleys ski area of South America. Portillo (60/80cm) should open for their season on Saturday 24th June. season on Saturday 24th June.