Παγκόσμια επισκόπηση χιονιού
Δημιουργήσαμε αυτή τη σελίδα, για να βρείτε τις καλύτερες συνθήκες χιονιού. Συνδιάζει προηγούμενα, τωρινά και μελλοντικά δεδομένα του Snow-Forecast.com, ενώ ανανεώνεται διαρκώς. H χιονοενημέρωση ανανεώνεται Δευτέρα και Πέμπτη για τα μεγαλύτερα χιονοδρομικά. Ζωντανές ανταποκρίσεις φαίνονται σε πραγματικό χρόνο όταν υποβάλλονται στο twitter, από το παγκόσμιο δίκτυο των ανταποκριτών μας. Τα χιονοδρομικά νέα καταγράφουν που προβλέπεται φρέσκο χιόνι, πούδρα και ύψη χιονιού στα χιονοδρομικά ανά το κόσμο .
SNOW NEWS UPDATED 21 SEPTEMBER 2017

INTRODUCTION There is some great skiing in Europe at the moment, particularly in Austria, where there has been plenty of snow this week at the likes of Hintertux, Solden and Moltal.
AUSTRIA In Austria it was an overcast morning at Hintertux (55cm), where around 20cm of fresh snow fell on the 19th September. Similarly, at Moltal (40/90cm) the weather was also cloudy, and 30cm of new snow this week has created some very good skiing conditions for the time of year. Elsewhere, the sun shone at Stubai (50cm) and Solden (34cm), who have both benefited from the wintery weather, and have some great on piste conditions at present.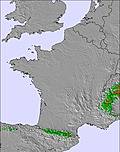 FRANCE All of our featured French ski resorts are now closed for the summer ski season.

SWITZERLAND It was a lovely morning in Switzerland around the resorts of Saas Fee (70cm) and Zermatt (60cm) on Thursday 21st September, with only light clouds dotting the sky. 8 and 16 lifts were respectively were running across the two resorts, and slopes looked very quiet, despite their being some fresh snow earlier this week.

ITALY With Val Senales (15cm) now open for ski training, it means that all three of our Italian summer ski resorts are offering skiing. It was a lovely sunny day on Thursday 21st September, with mid mountain temperatures ranging between +3C to +7C, and the best skiing was to be found at Passo Stelvio (5/150cm), who still have an excellent snow base up high.

NORTH AMERICA All of our featured North American resorts are now closed for the summer ski season.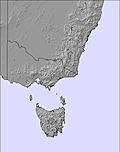 AUSTRALIA It was a fairly sunny day in Australia on Thursday 21st September, and as their ski season begins to draw to a close, spring conditions have finally started to creep in after an epic winter. However, this didn't prevent a dusting of fresh snow for Mount Buller (124/176cm) overnight. The weather is expected to stay fairly pleasant overnight and into Friday, but for the chance of the odd shower. Saturday 23rd September is then expected to bring widespread rain across the country.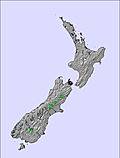 NEW ZEALAND Some spring like skiing has ebbed its way into some of New Zealand's resorts over the last couple of days, providing soft snow at the likes of Cardrona (45/115cm) and Coronet Peak (20/85cm), where it was a fairly cloudy day. At Mount Olympus (75/250cm) the snow has continued to fall, leaving around 4cm in the last 24 hours, and fresh conditions across the mountain. Mt Hutt (285/380cm), which has been so impressive this season, was caught in the middle of another storm on Thursday 21st September, and the resort are advising to dress for winter conditions. Turoa (200cm) and Mount Dobson (156/232cm) were both closed for the day, and Mt Lyford (105cm) is planning to reopen tomorrow, Friday 22nd September.

SOUTH AMERICA At Cerro Catedral (18/100cm), Patagonia, 5cm of fresh snow overnight has allowed for some nice skiing on the upper slopes. Elswehere, temperatures are beginning to rise, and slopes are softening quickly at the likes of Chapelco (30/170cm) and Las Lenas (40/80cm). It was a perfect bluebird day across Chile at our featured resorts, and current forecasts suggest for a continuation of the pleasant weather right through into next week.to next week.