Παγκόσμια επισκόπηση χιονιού
Δημιουργήσαμε αυτή τη σελίδα, για να βρείτε τις καλύτερες συνθήκες χιονιού. Συνδιάζει προηγούμενα, τωρινά και μελλοντικά δεδομένα του Snow-Forecast.com, ενώ ανανεώνεται διαρκώς. H χιονοενημέρωση ανανεώνεται Δευτέρα και Πέμπτη για τα μεγαλύτερα χιονοδρομικά. Ζωντανές ανταποκρίσεις φαίνονται σε πραγματικό χρόνο όταν υποβάλλονται στο twitter, από το παγκόσμιο δίκτυο των ανταποκριτών μας. Τα χιονοδρομικά νέα καταγράφουν που προβλέπεται φρέσκο χιόνι, πούδρα και ύψη χιονιού στα χιονοδρομικά ανά το κόσμο .
SNOW NEWS UPDATED 6 DECEMBER 2018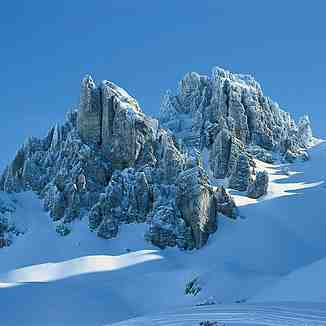 INTRODUCTION Winter, at least according to the meteorological date cycle, is here and the 2018-19 ski season is really starting to get underway. There were fewer than 100 ski areas open worldwide at this point last week, but several hundred more joined them at the weekend and there will be more than a thousand more opening this coming weekend or the one after.
AUSTRIA Lots of ski areas opened in Austria over the past week with the Arlberg region one of the planet's big names kicking off its 18-19 season. St Anton (20/50cm) opened on Thursday (29 November) with neighbouring Lech and Zurs (10/20cm) following on Friday and Saturday 1 December We saw a string of resorts open, including Kuhtai, Mayrhofen, the Zillertal Arena, Saalbach Hinterglemm, the Gastein area - and Schladming, where legendary German punk band Toten Hosen get the party started with a raucous opening weekend concert. For most snow cover is limited at the moment but there has been some fresh snowfall in the past few days with 20-25cm reported by resorts including Solden (0/204cm), Obergurgl (5/170cm) and the Stubai Glacier (5/100cm) as well as St Anton, amongst others. The trend is for it to keep getting colder and snowier into the weekend so we should see an improving picture next week.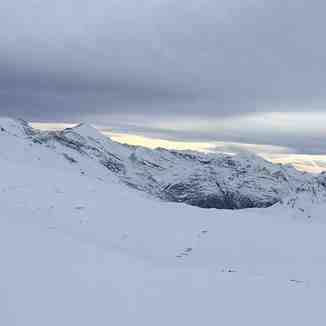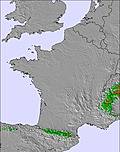 FRANCE Several more ski areas have opened in France this week both in the Alps and Pyrenees. Newly opened options include the glacier resorts of Alpe d'Huez (24/75cm) and Les 2 Alpes (30/30cm) with the latter also posting the most fresh snowfall since the weekend in the country: 15cm. What snowfall there has been fell high up, however with rain falling at lower elevations, but it is still just early December, and the trend is looking like more snow falling to lower levels into next week. Other newly opened French areas for this season include Montgenevre (45/100cm) - the first in the country to post a metre snow depth up top this season, and also the largest lower slope depth to date, as well as Isola 2000 (40/60cm) in the southern Alps and the Font Romeu Pyrenees 2000 (30/30cm) in the French Pyrenees.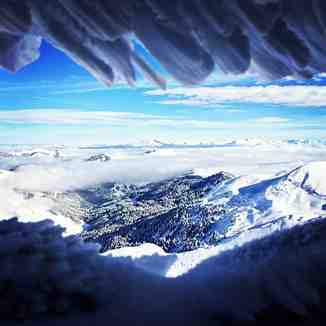 SWITZERLAND Swiss resorts have been reporting the greatest snowfalls in Europe for the start of this week with Samnaun (10/50cm) posting a 30cm snowfall in 24 hours on Sunday-Monday, the most significant accumulation in the Alps that day. Grimentz (0/62cm) wasn't far behind with a 27cm accumulation. As with the rest of the Alps, however, the snow was mostly falling on higher slopes with limited snowfall and rain at lower elevations which is becoming more of an issue as the start of the main season comes closer. Resorts in the 4 Valleys are currently posting the world's deepest snow depths, including Veysonnaz posting 20/370cm while Zermatt (5-200cm) claims the world's largest amount of open terrain at over 200km already skiable within the cross-border ski area shared with Cervinia.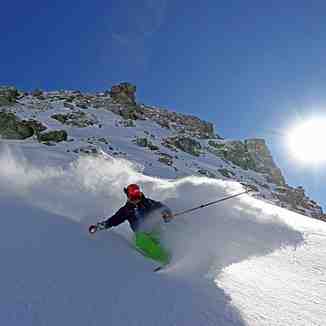 ITALY Dozens of ski areas are now open across Italy, about three-quarters of these open every day, the remainder at weekends. The big opening last weekend was the Dolomiti Superski region which offered around 150km of runs in eight of its 12 ski regions. This weekend all 12 regions will be open and much more terrain, even though there's little fresh snow to report. The International Ski Federation (FIS) also gave the go-ahead to World Cup racing in Val Gardena the weekend after next as a mark of their confidence, even though they cancelled the planned women's race on the same weekend in Val d'Isere. As with the rest of Europe it has been a little warm this past week but is now getting colder and snowier with Cervinia (55/245cm) posting one of the best snow depths in Europe and the most snow in Italy of the past few days (35cm at the start of this week), as well as the biggest terrain area open so far (in partnership with linked Zermatt). Most other Italian resorts are in fairly good shape for the start of December. Livigno (24/135cm) for example with more than 30 runs now open.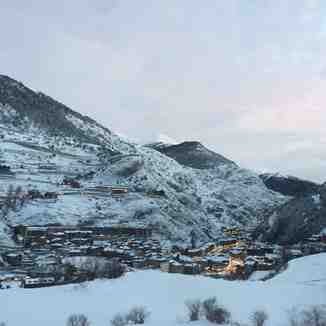 ANDORRA Andorra's ski season kicked off at the weekend with Grandvalira (5/35cm) and VallNord (20/40cm) both opening for the season with hard packed snow after several good November snowfalls and cold weather for snowmaking. This coming weekend is a major holiday weekend in Andorra and Spain, so both are preparing more terrain to open. Currently, both report less than half of runs and lifts operating, in Grandvalira's case only about 15%. The week ahead is looking sunny but cold, so snow integrity should remain with the weather looking more unsettled towards the end of the week.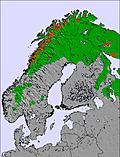 NORWAY/SWEDEN It's not been a particularly cold or snowy autumn in Scandinavia, and indeed British media posted pictures of children arriving in Lapland to meet Santa and finding a lack of snow waiting for them last month, but it is now getting colder, things are turning white and more areas are opening. Indeed the region's biggest and the World Alpine skiing World Championships 2019 host Are in Sweden has announced it will open this coming weekend. Already open areas are also expanding the previously limited terrain they have open. Levi (20/40cm) opened its south pistes at the weekend with the 8.4 tun joining already open slopes on the north side. It's also currently snowing daily adding a few centimetres to the base every 24 hours.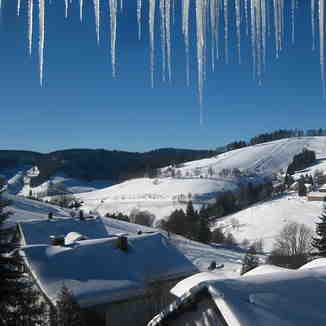 GERMANY It's been quite a snowy few days, at least on higher slopes, in Germany where the highest area, the Zugspitze Glacier (0/30cm) received 10cm of fresh snow on Monday and the same again on Tuesday and more snow is now forecast there for the end of this week and in to next. So far the Zugspitze is the only major area reported open but more German centres will join it over the next few weekends.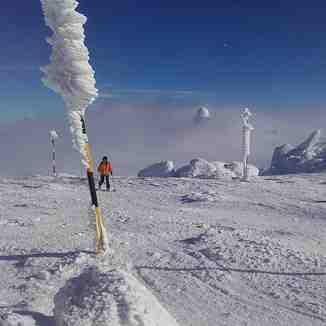 BULGARIA The ski season isn't really due to start in Bulgaria until 14th December but Bansko (0/50cm) announced a partial opening this week and the lifts started turning on Monday. The slopes have a mixture of machine made and natural snow which early visitors reported on social media was in surprisingly good shape.

SCOTLAND The 2018-19 ski season also got underway in Scotland despite the usual roller coaster weather conditions and temperatures in the region first melting much of the lying hill snow, then bringing a fresh covering. But it's the new all-weather SnowFactory snowmaking machines at The Lecht (0/10cm) and Glencoe (0/5cm) that have allowed both to make runs a few hundred metres long. The Lecht is currently open weekends only, Glencoe daily.

USA Another very snowy week in the US with some resorts in the west reporting another metre of snowfall and also consistently good coverage across almost all of the country - only the far northwest around Washington State continues to see things a little warmer than they'd like. Mt Baker, the world's snowiest resort on average, has had to delay its planned opening due to inadequate snow cover so far. It's a similar picture up in Alaska where Eaglecrest Ski Area has postponed its opening day planned for last Saturday 1st December to next Saturday 8th December due to warm temperatures and a lack of natural snowfall there too. Unusually, in fact, Trollhaugen (30/183cm) in the Midwest continues to post the deepest base in the country Western resorts are catching up fast and, perhaps more importantly, are also building their resort level bases, with several passing the metre mark there - the first to do so in the northern hemisphere so far this season. Mammoth for example now has a 102/178cm base, the second deepest in the world while Brighton resort in Utah is posting 145/145cm after another 65cm in 72 hours earlier this week. Many other resorts in California, Colorado, Utah and Wyoming and posting similar impressive numbers for the start of December with many claiming this is the best start to the season in a decade or more and very different to a year ago. Conditions also remain good in the east and Midwest although the rate of snowfall has slowed down here and indeed the next few days are looking quieter across much of the country.

CANADA The majority of Western Canada's leading ski resorts have now opened, but conditions in Western and Southern BC remain less than ideal with the continent's largest ski area, Whistler Blackcomb (0/66cm) still awaiting a good snowfall. Several resorts in the south of the province including Apex decided to delay planned openings at the weekend. However, another BC resort, Revelstoke (112/112cm), a few hundred miles inland, is posting the deepest snow in the country at present and indeed the five deepest are all in BC - just on its eastern side. Canada's ski season has also got underway in Ontario where for the first time since 2013, Blue Mountain Resort (30/61cm) opened its ski hills in November, last Friday morning. It was also only five days off the earliest ever opening day there. The resort will open its Silver Bullet chairlift to serve the Memory Lane and Tranquility runs.

EUROPEAN WEATHER OUTLOOK Following milder air in the Alps, rain fell on lower slopes, and snow higher up the weather. This is set to become increasingly wintery as temperatures fall. Thursday and Friday will not see much precipitation but the weekend could see some large accumulations if the current forecast models remain on target Austrian resorts should see several feet (30-60cm) of snow fall by Monday with the Arlberg region, Zugspitze Arena, Hintertux and Wildschonau regions being most likely to see the biggest accumulations. Our model also point to big snowfalls at many French areas with moderate snow through the rest of this week before big snowfalls on Sunday. It's predicted to add up to as much as 1.4 metres for the Chamonix Valley and 60-90cm of snow for other regions which could prove truly transformative! Snow is expected to become heavier in the Swiss Alps over the coming week with some resorts in Valais looking at accumulations of 30-60cm by the start of next week. The snowiest days in most parts of Switzerland look to be Thursday and the weekend with Friday seeing a brief cleaing to give blue skies. It's a more mixed picture for Italy with large amounts of snow forecast for the weekend in Northwestern ski areas in the Aosta Valley potentially receiving up to a metre of snowfall by Monday. Much more modest accumulations of 10-15cm are forecast for the Dolomites at present. Elsewhere in Europe, there's currently not much snow in the forecast. Only a modest 5-20cm of snow if possible for Scotland (particularly on Friday), Eastern Europe and Scandinavia.

NORTH AMERICAN WEATHER OUTLOOK After the very heavy snow that has fallen for eight weeks now throughout the autumn, it's actually looking quieter over the next few days in much of North America. New England should see some light snowfalls towards the weekend, but there's not a lot else on the radar currently before Saturday. In Canada, one of the biggest accumulations on the entire continent (40cm) is forecast over the weekend for Whistler Blackcomb - a resort that definitely needs a good dump of fresh snow. We hope you enjoy the new snow that's coming to many areas, and will see you again next week.