Παγκόσμια επισκόπηση χιονιού
Δημιουργήσαμε αυτή τη σελίδα, για να βρείτε τις καλύτερες συνθήκες χιονιού. Συνδιάζει προηγούμενα, τωρινά και μελλοντικά δεδομένα του Snow-Forecast.com, ενώ ανανεώνεται διαρκώς. H χιονοενημέρωση ανανεώνεται Δευτέρα και Πέμπτη για τα μεγαλύτερα χιονοδρομικά. Ζωντανές ανταποκρίσεις φαίνονται σε πραγματικό χρόνο όταν υποβάλλονται στο twitter, από το παγκόσμιο δίκτυο των ανταποκριτών μας. Τα χιονοδρομικά νέα καταγράφουν που προβλέπεται φρέσκο χιόνι, πούδρα και ύψη χιονιού στα χιονοδρομικά ανά το κόσμο .
SNOW NEWS UPDATED 16 JUNE 2021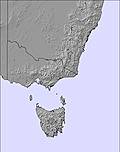 INTRODUCTION More ski areas have been opening for the 2021 season this past week in the Southern Hemisphere with Afriski the first in Africa to do so. More resorts have opened in Australia and New Zealand too although the news isn't all good. Whilst Australian areas had one of their best starts in years, thanks to a huge snowfall just before the weekend, things warmed up in New Zealand after the big fall there to end May and Cardrona actually put their opening date back a week. For South America, it remains uncertain with some resorts delaying opening due to Covid restrictions and/or poor early season snow cover, but still, the first resorts may open this coming weekend.
SOUTHERN HEMISPHERE INTRO The big news of the past week is definitely the huge snowfalls in Australia. They heralded one of the snowiest starts to a ski season there in years with up to 60cm (two feet) falling in the first 48 hours of the storm, and it didn't end there. It's all much better, almost everywhere, than a year ago when centres opened late after the first lockdown and there wasn't much snow around when they did. It's not a universally perfect picture, Mt Baw Baw got more rain than snow and couldn't open its slopes as planned at the weekend. But for most, it has been great. The season has also got going in New Zealand with more areas opening, but warming temperatures after the big dump at the end of May, have delayed things a little. It's getting colder now though. The season is also underway in southern Africa, at Lesotho. But there are mixed signs from South America, where more snow has fallen in the past week. But perhaps not enough for most to be able to open yet. Some have announced delayed dates due to the lack of snow or due to local pandemic lockdowns. It is possible, though not yet confirmed anywhere we're aware of, that the first ski areas may start opening for the season later this week.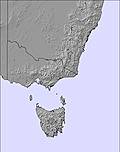 AUSTRALIA REPORT Australia has had an incredible start to its 2021 season at almost all of its resorts, with a sensational snowfall just days before lifts were due to start spinning on Saturday. This is on top of a few weeks of cold temps for base building with snowmaking systems. Tuesday and Wednesday last week, just after we had completed our last report, turned out to be the snowiest days of the past seven in Australia with heavy snowfall causing lots of logistical issues including road closures. The one ski area that had opened early, Perisher (20/80cm / 8/32"), reported several of the roads leading to it blocked for a time on Wednesday. It now has 13km (8 miles) of runs open, only a fraction of its skiable area but the largest amount in Australia so far. Thredbo (5/10cm / 2/4"), meanwhile, announced on Wednesday, after its first 40cm (16 inches) of snowfall was reported, that it would be opening on Saturday. Gunbarrel, Cruiser, Merritts Gondola and Easy Does It will all open for skiing and boarding from opening day serving Walkabout, Ballroom and Squatters Run in the Cruiser Area as well as High Noon, Dream Run and Friday Flat, with the Easy Rider Terrain Park also making its season debut. Hotham (25/37cm / 10/15") had their Road Runner, Summit Quad and Summit Trainer lifts spinning from Saturday and say they plan to open up more terrain as soon as they can. Falls Creek (17/23cm / 7/9") had Halley's Comet, Towers and Drovers Dream lifts plus Mouse Trap Carpet operating from their opening day plus the Eagle Express and Gully chairs were open for access to the Village bowl and Cloud 9 with Main Street, Drover's Dream and Wombats Ramble among the open terrain. By the end of Wednesday, Perisher and nearby Charlotte Pass topped the snowfall tables with 60cm (2 feet) accumulated and a lull in the storm. But the snow news wasn't all good, and not all snow. Mt Baw Baw Alpine Resort said it had over 275mm of precipitation (beating the previous record of 145mm) but the snow was wet and caused damage and flooding to areas of the resort. As a result, the centre was unable to offer snowsports for its opening weekend. Mt Buller (0/10cm / 0/4") also didn't really benefit much from the storm but credited its May and June snowmaking efforts with a successful season-opening on Saturday, having created a 45cm (18") base. But camera images showed green hillsides around the snow ribbon. In terms of the pandemic, the lockdown in Victoria and Melbourne following cases of the Delta variant being found there have now ended. But there's currently a ban on residents of Melbourne travelling more than 25km from the city, ruling out ski trips for now.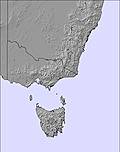 AUSTRALIA FORECAST More settled weather over the coming week with just light snowfall likely but with the possibility of more snow (although possibly rain at times during daytime highs of 4-8 degrees above freezing) towards the weekend. Temperatures should drop below freezing most nights so snowmaking top-ups for any thaw losses should be possible.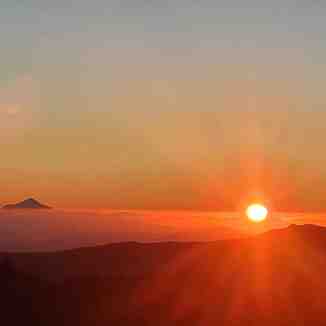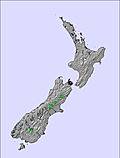 NEW ZEALAND REPORT There's a bit of a blip in New Zealand. Alas, although Mt Hutt was the first full resort to open there last Friday, Cardrona issued a statement last Monday saying that even after the big snowstorm at the end of May, there was inadequate snow to open and warmer temperatures weren't helping. So they have so far pushed back opening day by a week to this coming weekend. Local media reported the 15cm (6") base was not deep enough for grooming and the short term weather forecast into last weekend was also too warm for snowmaking systems to run. They say there's an improving picture now though and a revised opening date of June 19th,in a week's time, should be better. Hanmer Springs, the small club field which had been the first in the Southern Hemisphere to open, temporarily at the start of the 2021 season a fortnight ago, also had weather issues saying that after the big late May snowstorm they'd had heavy rain destroying their snow cover and had to close again until fresh snow arrives. However, after all that glum news it's important to stress its early season and that both the Happy Valley at Whakapapa on Mt Ruapehu on the North Island and now the full ski area at Mt Hutt on the South Island are both open. The latter had a big turnout for their opening day where they also unveiled their new 8 seater Nor'west Express chairlift and had all their runs and lifts open. In fact, that set a new record for visitor numbers on an opening day with more than 2200 people arrived by lunchtime, beating the previous record for first-day visitors set back in 2009.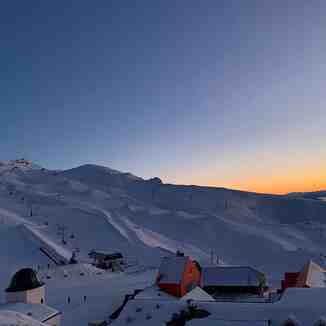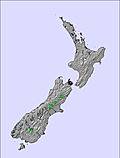 NEW ZEALAND FORECAST After the warm and at times wet week last week, it is an improving picture in New Zealand with temperatures dropping, allowing for more snowmaking. There should be some light snowfalls in the forecast as we move further into early winter.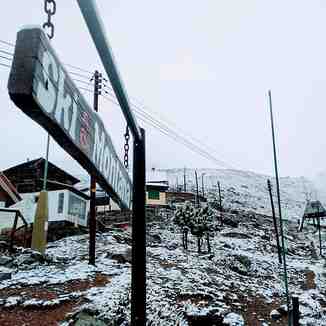 ARGENTINA REPORT Conditions have been getting increasingly snowy in Argentina as the start of the 2021 season, hopefully, draws near. Cerro Bayo and Cerro Catedral were among the areas reporting significant fresh accumulations over the past seven days. It currently looks like Las Lenas could be the first in the country to open, this Saturday, June 19th. It didn't open last year so this would be the first skiing for some 21 months. Cerro Castor, down in the south near Tierra del Fuego, has actually opened it's cross country trails this past weekend but not its lifts and downhill runs. Chapelco also has a tentative June 19th opening date at present with Cerro Bayo targeting June 21st and the continent's largest resort, Catedral Alta Patagonia (Bariloche), July 1st.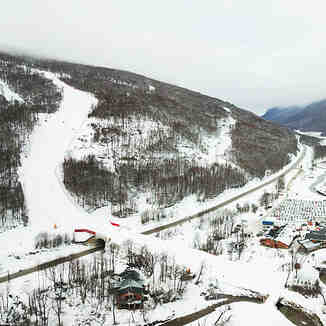 ARGENTINA FORECAST There's not much snow forecast in Argentina this coming week and temperatures remain a little problematic, cold enough up high with double-digit sub-freezing point lows at night and just a few degrees above freezing in the daytime but much warmer down at resort bases, hitting double digits above. So, in short, the current snow situation does not look likely to improve much over the week ahead.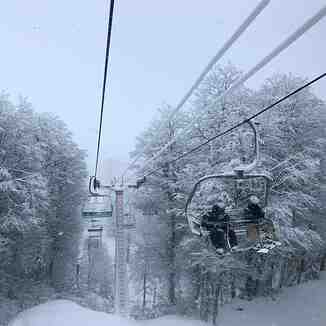 CHILE REPORT As with Argentina, ski areas in Chile reported some good snowfalls over the past week. But Corralco reported last Thursday that they had not had enough and did not expect conditions to be good enough to open next weekend as they'd hoped, and said they are now targeting "around June 25tht" due to inadequate snow cover so far and based on current forecasts. Elsewhere, Portillo had also delayed opening. In their case, by about a month to July 17th.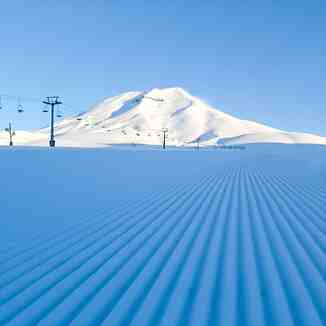 CHILE FORECAST Predominantly cold weather for most ski areas in Chile, with temperatures not getting much above freezing in most areas and staying well below freezing for many much of the next seven days. But, unfortunately, there's not a huge amount of snow in the forecast. That said, ski areas close to Santiago and further north are set to see a snowy few days on Wednesday/Thursday, which should be good news if any do decide to open this coming weekend.
SOUTHERN AFRICA REPORT The ski season is underway in southern Africa with Afriski (0/20cm / 0/8") opening for winter 2021 last Thursday, meaning lift-served ski areas are now open on five continents. After four snowfalls between April and early June, conditions are now dry so the snow slope that's open so far is machine-made snow and just a few hundred metres long. It is, unfortunately, hitting a quite high temperature (10 above freezing) in the afternoons at present although dropping back below freezing overnight.
SOUTHERN AFRICA FORECAST It is looking like more of the same with forecasts of mostly sunshine over the week ahead with temperatures dropping below freezing overnight but climbing 4-8 degrees above by the afternoon. A little precipitation is possible midweek but that looks more likely to be rain than snow at present.

EUROPE INTRO No further ski areas have closed in Europe or North America in the past week. In fact, we've had three centres open in France and Italy (ok, one of them, just for one weekend). But, overall, you can ski in more places north or south of the Equator than you could seven days ago. Conditions are fairly fresh too, with some fresh snow reported at northerly latitudes in North America and high altitudes on Alpine glaciers. It is getting warmer though, with temperatures set to stay above freezing on glaciers day and night later this week and daytime high of +30C down in cities in Alpine nations, so there's a marketing push to escape and head to the mountains at present. Slovenia's Kanin (0/342cm / 0/137") was open once again at the weekend and as it has said it plans to keep runs open up high as long as the snow lasts. It is assumed it will be opening again this coming weekend too. The ski centre on Elbrus in Russia, Europe's highest peak, has also announced it is to stay open until at least the end of June thanks to deep snow lying up high there. Finally, Scotland's Glencoe ski area say they'll have their now traditional 'midsummer's ski' this coming Saturday for the first time in several years. Last year's event was 'virtual' due to the pandemic. The resort says snow patches around 400 metres long will be skiable by good skiers.

ALPS REPORT Half of Austria's glacier ski areas closed at the start of the month but it still has more to choose from than any other country in the Northern Hemisphere with three staying open through June and a fourth, the Dachstein, expected to reopen shortly. Year-round Hintetrtux (0/470cm / 0/188"), in the Ziller Valley, has the largest area open in the country with over 20 km (13 miles) of trails open. The Kitzsteinhorn (0/370cm / 0/148"), above Kaprun, offers the country's second-largest glacier ski area with around 14km (9 miles) of runs currently skiable. The other option is the Molltal glacier (0/470cm / 0/188") with some 6km (4 miles) of summer trails to enjoy. There were three ski areas open in the French Alps at the weekend with Avoriaz opening five slopes and a terrain park for three days only (it has closed again now). It was joined by Val d'Isère, which opened for four weeks of summer skiing on the Pisaillas glacier above the resort on Saturday, 12 June. Access is via the road over the Col de l'Iseran, which opened for cyclists on the same date. The resort reported that a huge amount of snow fell during May at this high altitude and conditions are "at their very best." Athletes, along with recreational skiers, share a total of six pistes that are open from 7 am each day until midday. Three of these runs are reserved for team training and the other three are open to all. The French freestyle moguls team are training here from Monday 14 June Val d'Isere joins already open Les 2 Alpes, and a third French glacier, above Tignes, will open this coming weekend. The two main changes in Italy are the opening of the border allowing skiers from Cervinia to cross over to Zermatt, and vice versa. And the opening of Passo Stelvio's lifts, which had been delayed by a fortnight from their expected opening at the end of May so that pandemic-delayed maintenance checks could be carried out. In Switzerland, it continues to be only Europe's highest slopes up above Zermatt (0/150cm / 0/60") that are open, with around 24km (15 miles) of slopes skiable; one of the biggest areas open in the world at present. As to the weather, there were snow flurries on glaciers at the weekend. However, the start of this week has seen dry any increasingly warm conditions.
ALPS FORECAST The weather looks set to get progressively warmer as the week progressed with some valley temperatures hitting +30C by the weekend and even upon the glaciers temperatures may go above high single figures to reach +10C in the daytime. Not good for snow or the underlying ice. The hot weather is set to end with storms at the weekend.
SCANDINAVIA REPORT All three of Norway's glacier resorts remain open, reporting a mixture of sunny days with the occasional rainy period. Fonna (400/500cm / 160/200") has both the most terrain open (5km / 3 miles of runs) and the deepest snowpack in the country and of any currently open ski area in the world. Stryn (150/250cm / 60/100") has a kilometre less terrain skiable with Galdhoppigen (60/150cm / 24/60") having the thinnest base. However, Stryn has announced it will close early for the season, this coming weekend, due to warm temperatures.
SCANDINAVIA FORECAST The week ahead looks set to continue the mixture of sunshine and cloud with occasional rainy spells. Overnight lows generally a degree or two below freezing but daytime highs as much as 15 degrees above.

USA / Canada

NORTH AMERICA INTRO Although Crystal Mountain opened in Washington state for an unexpected bonus weekend last weekend, we are really down to the two areas open, the Palmer snowfield above Timberline Lodge on Mt Hood (0/86" / 0/215cm), in Oregon, and the Beartooth Basin summer ski area on the Montana/Wyoming border. A third option, Copper Mountain, in Colorado, really just has a race slope open for US ski team training and there's a terrain park mostly reserved for campers at the local Woodward camp, So, isn't open to the public per se. The same is the case of Mammoth Mountain, which says more parts of the US ski team have been training there too. Therefore, there's not much open at present (about 2.5 miles of slopes at Timberline, the larger of the two options) and Beartooth actually had to close briefly last week due to a mechanical failure with a key lift. As to the weather, mostly warm and sunny, but there was a little rain at Crystal Mountain and Timberline in the northwest to start this week.

NORTH AMERICA FORECAST It's looking warm and sunny for the week ahead with temperatures well into double-digits above freezing even on the snow slopes of Mt Hood and at Beartooth Basin. Valley temperatures are much higher.
ASIA INTRO Japan's Gassan (80/250cm / 32/100") remains the only centre still open in Asia, its base now a quarter of what it was when it opened for 2021 a little over two months ago. There is hope the snow will last in temperatures generally 10-20 degrees above freezing and skies largely sunny (following some rain at the weekend) to its season end target of mid-July. The lifts are currently closed from June 15th (Tuesday) to June 17th (Thursday) as the centre carries out work on the Natsuyama lift as they switch to late-season mode. There's still reported to be 6km (3.5 miles) of trails open, however.
ASIA FORECAST The summer weather should be largely clement once the lifts re-open with more sunshine and temperatures up to 20 above freezing forecast.