Snow buried car! | Alpe d'Huez
Δες
όλες οι φωτογραφίες (91) για Alpe d'Huez
|
Φότος από France (2944)
|
Φότο gallery

Ανεβάστε νέα φωτογραφία για Alpe d'Huez | για άλλο ski resort
Φωτογραφία σε Alpe d'Huez: Snow buried car!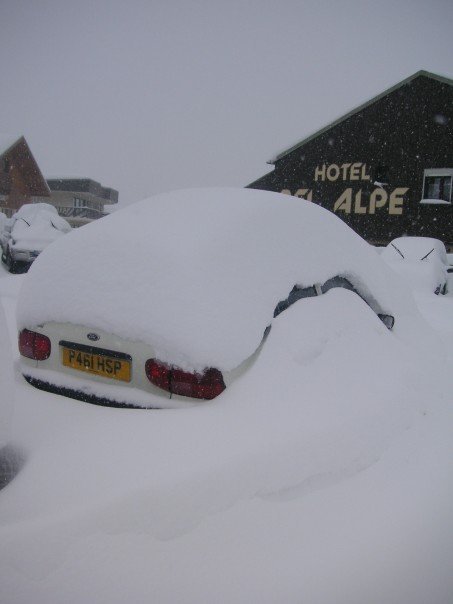 Snow buried car!
France | Alpe d'Huez
Μέση βαθμολογία:

3.0

(χρησιμοποίησε τα αστέρια για να ψηφίσεις)
That was my car, gradually disappearing under the snow! A small resort near Grenoble towards the southern French Alps, Alpe d'huez is a beautiful mountain side resort. Not only snow in winter but on andom occasions in summer as well! The reosrt is only open for snow sport in the winter but during the summer has many attractions, such as cycling and climbing! It also so has the renound 21 bend stage from the Tour de France as the route up to the town!
Πρόσφατα σχόλια