Σκι σε France
French ski areas closing dates 2022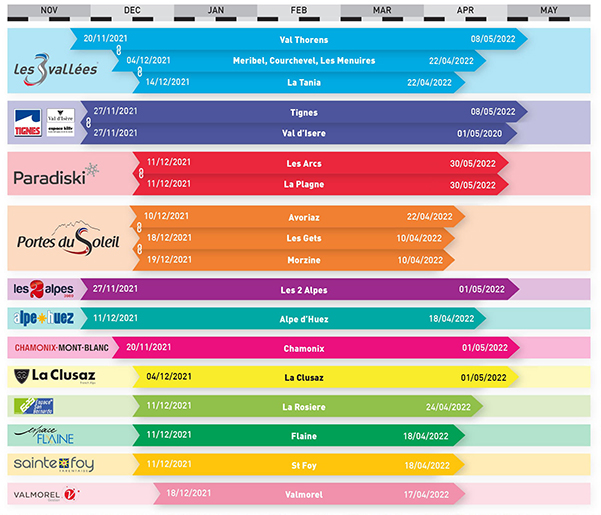 France: πρόσφατες συνθήκες χιονιού
Summary of forecast snowfall and ski conditions for resorts in France. Fresh snow is forecast at 0 resorts. Powder is reported at 0 resorts and 0 are reporting good piste conditions.
Πρόσφατες αναφορές για France
Ραντάρ παρατήρησης καιρού:

It is snowing heavily at altitude in Alpe d'Huez.

Ραντάρ παρατήρησης καιρού:

There is heavy snow falling at altitude in Grand Tourmalet-Bareges/La Mongie.

Ραντάρ παρατήρησης καιρού:

It is snowing lightly on the slopes above Tignes.
Ski resorts in France reporting favourable piste conditions