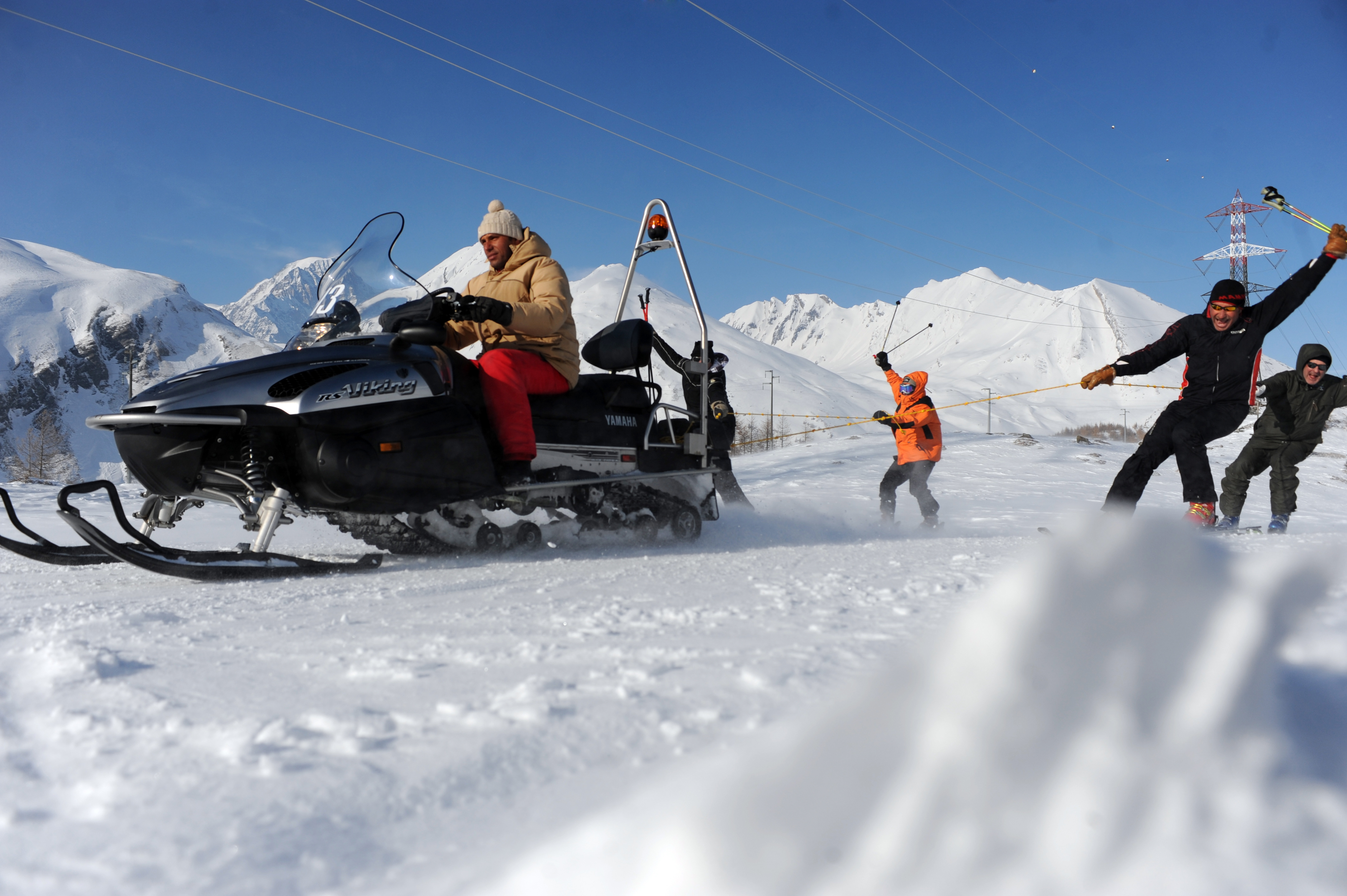 Δικαιώματα φωτογραφίας: SKIMAN
Επίσκεψη στο La Thuile
Χρήσιμες πληροφορίες για το κέντρο που θα σας βοηθήσουν να προγραμματίσετε το ταξίδι σας στο La Thuile
Εναρξη σεζόν

2 Dec 2022

Λήξη Σεζόν

23 Apr 2023

Διαμονή

—

Εστιατόρια | Μπαρ

24 | 28

Κοντινότερο Αεροδρόμιο

Geneva/Turin or Milan Malpensa

Κοντινότερο τρένο

Pre St Didier

Iστοσελίδα
Τηλέφωνο εξυπηρέτησης

+39165884179
---
Παροχές στο La Thuile
Η έκταση στο La Thuile περιλαμβάνει::
Halfpipes

—

Πάρκα

1

Cross Country
Ενοικίαση Εξοπλισμού Σκι

—
Πώς είναι στο χιονοδρομικό κέντρο La Thuile;
La Thuile, known as "Little Siberia" amongst the Italians, boasts to have the best snow conditions in the Alps at any given time. The north facing exposure and it's unique position in the Alps spreading over 2 countries on both sides of the main Alps so it gets snow from any direction, ensures that even the lowest routes down to the village rarely suffer poor conditions. In fact, for the last few seasons the runs down to the village have remained in good condition right up to the season's end, on the 25th April, each year. Over 150 km of pistes are on offer with a good mix of runs and you can ski over into France to La Rosiere all on one ski pass. Also included in the ski pass is the possibility to ski 2 days at other resorts in the Aosta valley with a free ski bus to Courmayeur and a public bus to Pila. Due to it's ratio of low number of hotel beds (approx 2000) to it's very efficient high lift capacity (50000 skiers per hour) queueing in La Thuile is never a problem. The on-mountain facilities in La Thuile have improved greatly over the past few seasons with the opening of some great new restaurants. Off the slopes there is adequate slope-side accommodation and there are good restaurants too. The closest to the ski lifts is the Planibel complex but there are many small family run hotels and chalets close to the ski lifts that offer a more personalised service and ambiance. Search them out, they are well worth it. The night life is not the best and is more subdued due to the low number of hotel beds in resort but one thing you can be sure of is a genuine welcome back for years to come. La Thuile is a seriously under-rated resort.
Εξερευνήστε τον χάρτη τοποθεσίας του La Thuile
Διαδραστικός χάρτης μονοπατιών και πίστας La Thuile. Προβάλετε την πίστα και τα μονοπάτια, καθώς και τα γύρω εδάφη και ορεινά περιγράμματα για δράση στην εξοχή. Βρείτε και συγκρίνετε κοντινά θέρετρα με κλικ στους δείκτες θέρετρου.

La Thuile Live Weather
Resort
Υψος Χιονιού
Θερμ. (°

C

)
Ανεμος (

km/h

)
Καιρός
Top Lift:

2.8

 

m

Middle Lift:
Bottom Lift:

0.7

 

m
Τελευταία εικόνα της κάμερας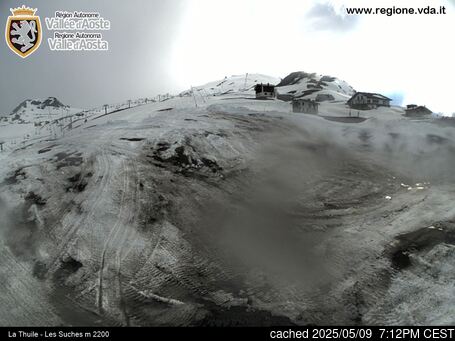 Ποιος είναι ο μήνας με το περισσότερο χιόνι στο κέντρο La Thuile;
Μάρτιος
Μέσος όρος: 4.3 ημέρες με χιόνι ανά εβδομάδα
Η πιο χιονισμένη εβδομάδα στο La Thuile είναι η 1 εβδομάδα του Μάρτιος. Υπάρχουν συνήθως 4.3 χιονώδεις ημέρες κατά τη διάρκεια αυτής της εβδομάδας με
49
cm
χιονόπτωσης. Δείτε τα παρακάτω γραφήματα του Ιστορικού χιονόπτωσης στο La Thuile.
Κριτικές επισκεπτών για La Thuile
Ο/η Ross από United Kingdom γράφει:
La Thuile is a great all-year-round resort. We have been a number of times over the last 5 years both in summer and winter.
The mountain is good for the beginner and if you know where to go, great for the advanced skier and snowboarder. In summer the mtn biking is great and the views are incredible.
The hill is good value for money, especially compared to Chamonix and Courmayeur. Having a car is definitely a good idea if not staying in the resort as the Aosta valley is stuffed full of resorts, some you have heard of and many you haven't.
Χιονοδρομικά κέντρα κοντά στο La Thuile
Ανακαλύψτε χιονοδρομικά κέντρα κοντά στο La Thuile. Κάντε κλικ παρακάτω για να δείτε οδηγούς για χιονοδρομικά κέντρα.