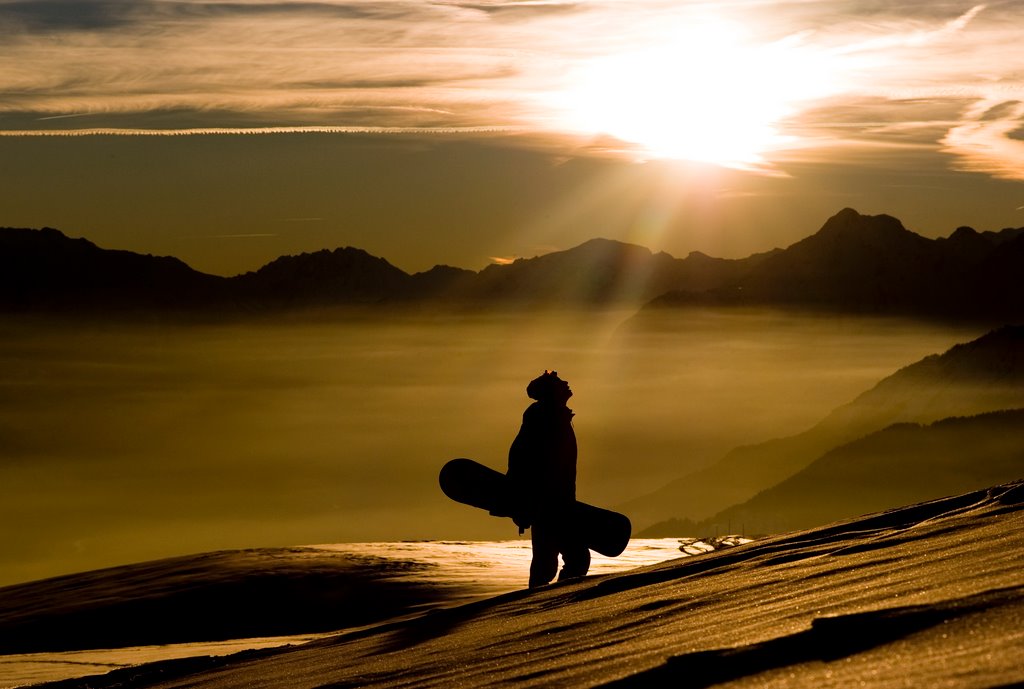 Δικαιώματα φωτογραφίας: Philippe
Επίσκεψη στο Grimentz
Χρήσιμες πληροφορίες για το κέντρο που θα σας βοηθήσουν να προγραμματίσετε το ταξίδι σας στο Grimentz
Εναρξη σεζόν

4 Dec 2021

Λήξη Σεζόν

24 Apr 2022

Διαμονή

—

Εστιατόρια | Μπαρ

12 | 2

Κοντινότερο Αεροδρόμιο

Geneva / Geneve

Κοντινότερο τρένο

Sierre

Iστοσελίδα
Τηλέφωνο εξυπηρέτησης

+41274751493
---
Παροχές στο Grimentz
Η έκταση στο Grimentz περιλαμβάνει::
Halfpipes

2

Πάρκα

1

Cross Country
Ενοικίαση Εξοπλισμού Σκι

—
Πώς είναι στο χιονοδρομικό κέντρο Grimentz;
Grimentz is the largest and most popular resort in the Annivers Valley. A good variety of skiing is on offer at Grimentz for all abilities, with 2 new chairs, mostly above the tree-line. Grimentz is relatively high and snow-sure. It is mostly frequented by Swiss day-tripper locals from Sierre and Sion, rather than by holidaymakers. The vertical drop at Grimentz is over 1400 mtres. There are 21 pisted runs and 11 lifts. The nearest airport to Grimentz is at Geneva.
Εξερευνήστε τον χάρτη τοποθεσίας του Grimentz
Διαδραστικός χάρτης μονοπατιών και πίστας Grimentz. Προβάλετε την πίστα και τα μονοπάτια, καθώς και τα γύρω εδάφη και ορεινά περιγράμματα για δράση στην εξοχή. Βρείτε και συγκρίνετε κοντινά θέρετρα με κλικ στους δείκτες θέρετρου.
Grimentz Live Weather
Resort
Υψος Χιονιού
Θερμ. (°

C

)
Ανεμος (

km/h

)
Καιρός
Top Lift:

0.5

 

m

Middle Lift:
Bottom Lift:

0.25

 

m
Ποιος είναι ο μήνας με το περισσότερο χιόνι στο κέντρο Grimentz;
Μάρτιος
Μέσος όρος: 4.9 ημέρες με χιόνι ανά εβδομάδα
Η πιο χιονισμένη εβδομάδα στο Grimentz είναι η 1 εβδομάδα του Μάρτιος. Υπάρχουν συνήθως 4.9 χιονώδεις ημέρες κατά τη διάρκεια αυτής της εβδομάδας με
47
cm
χιονόπτωσης. Δείτε τα παρακάτω γραφήματα του Ιστορικού χιονόπτωσης στο Grimentz.
Κριτικές επισκεπτών για Grimentz
Ο/η Tim από United Kingdom γράφει:
We have owned an apartment in Grimentz for the last ten years or so, so clearly have a bias but I will try to be objective!
Firstly, the skiing. The ski area is limited in quantity even with the very welcome addition of the cable car over to the Zinal area and free buses to the neighbouring resorts of Vercorin, St Luc and Chandolin. However the quality is excellent; good pistes and first rate off-piste opportunities for the more adventurous. For those like me who are largely piste skiers but like the odd adventure there are some nice signed itinerary routes and Piste Chamois offers a challenging semi-groomed route back from Zinal to Grimentz; though there is a long track element to it after you've done the exciting part.
It's about as snow sure as the Alps can be with high level skiing and decent snow-making. The worst we've seen it in terms of snow depth was this last Christmas where it suffered from the same drought as everywhere else in the Alps. But to a high degree it benefits from demand adjusting to supply. There are virtually no pre-booked package holidays to Grimentz and the vast majority of skiers are either locals or apartment owners/renters who tend not to bother if the snow is bad. So in the lead-up to Christmas the ski area was very limited. But the pistes were virtually empty and in excellent condition.
Queues are relatively rare but they do happen at busy peak times. Generally, when it's nice weather during a holiday and a weekend, the resort is busy and the locals are out in force as well. The main bottlenecks are the gondola and the four man chair from the top of the gondola up the mountain. Longest queue experienced in ten years: about 20 minutes (other than very occasional lift malfunction). If you are not an all day, everyday skier avoid the gondola at the peak times: when the ski schools are about to meet and the four man chair just after they've met!
The old village is beautiful and chocolate box perfect. The resort has been heavily developed over the last decade and whilst the development is 90% in keeping with the traditional architecture, there is no doubt that the village has a much 'bigger' feel to it than it did ten years ago, particularly on the Chez Florioz (the only slope side apres-ski venue) side of the piste. But it is still stunning.
Facilities wise, it is limited. There are a number of good restaurants; virtually all traditional Swiss though there is a very good pizzeria and a creperie. There are a number of bars, but it is not lively. Those looking for a St Anton experience will be disappointed so stay away (please, please, please!). Chez Florioz is fabulous for a post-ski drink and a quick meal, though the menu is restricted, but it closes at around 8pm. It can be rammed at busy times and when there is a band on (not that often!), but I love it there.
It's also very beautiful and very quiet in summer; fabulous walking.
I've bored myself now, so enough!
Χιονοδρομικά κέντρα κοντά στο Grimentz
Ανακαλύψτε χιονοδρομικά κέντρα κοντά στο Grimentz. Κάντε κλικ παρακάτω για να δείτε οδηγούς για χιονοδρομικά κέντρα.